Skip to main content
It looks like you're using Internet Explorer 11 or older. This website works best with modern browsers such as the latest versions of Chrome, Firefox, Safari, and Edge. If you continue with this browser, you may see unexpected results.
Renew Your Library Books
Click on the Library Catalog link.
Click on Templeton Middle School.
Log in with your computer user name and password.
Click on the My Info tab.
Click the Renew button next to your book.
*Students can renew books two times online.
Junior Library Guild Digital Service- ebooks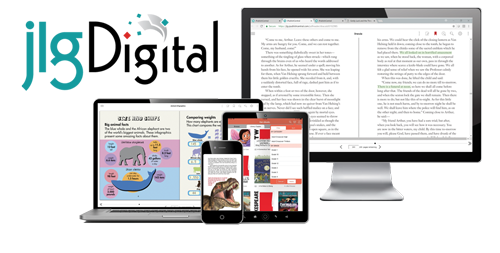 After clicking the link above,
Sign in to your personal account to:
Add bookmarks, notes, & highlights
Click
Username: (your school username)
Password: library1
What is Mrs. Paque reading?
This Light Between Us: a Novel of World War II

by

Winner of the American Library Association's Asian/Pacific American Award for Literature For readers ofThe Librarian Of Auschwitz,This Light Between Us is a powerfully affecting story of World War II about the unlikeliest of pen pals--a Japanese American boy and a French Jewish girl--as they fight to maintain hope in a time of war. "I remember visiting Manzanar and standing in the windswept plains where over ten thousand internees were once imprisoned, their voices cut off. I remember how much I wanted to write a story that did right by them. Hopefully this book delivers."--Andrew Fukuda In 1935, ten-year-old Alex Maki from Bainbridge Island, Washington is disgusted when he's forced to become pen pals with Charlie Lévy of Paris, France--agirl. He thought she was a boy. In spite of Alex's reluctance, their letters continue to fly across the Atlantic--and along with them, the shared hopes and dreams of friendship. Until the Japanese attack on Pearl Harbor and the growing Nazi persecution of Jews force them to confront the darkest aspects of human nature. From the desolation of an internment camp on the plains of Manzanar to the horrors of Auschwitz and the devastation of European battlefields, the only thing they can hold onto are the memories of their letters. But nothing can dispel the light between them.

ISBN: 9781250192387

Publication Date: 2020-01-07
Library Staff
Mrs. Paque, Library Media Specialist
Mrs. Kraemer, Library Paraprofessional
What Should I Read Next?
OverDrive - Audio and eBooks
Click on Sora above, then the green button.
Smartphone or tablet- download the SORA app
Chromebook access- Click the waffle on Google and then scroll down to pg 3 for the Overdrive/Sora app
Login with your Google account
Step-by Step: Smartphone, Chromebook and Kindle