Skip to Main Content
It looks like you're using Internet Explorer 11 or older. This website works best with modern browsers such as the latest versions of Chrome, Firefox, Safari, and Edge. If you continue with this browser, you may see unexpected results.
Renew Your Library Books
Click on the Library Catalog link.
Click on Templeton Middle School.
Log in with your computer user name and password.
Click on the My Info tab.
Click the Renew button next to your book.
*Students can renew books two times online.
Junior Library Guild Digital Service- ebooks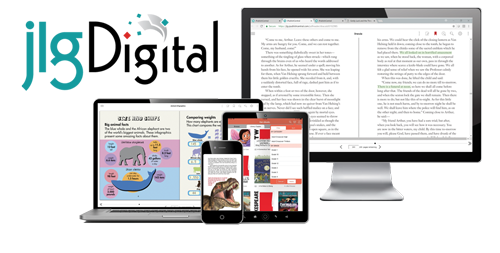 After clicking the link above,
Sign in to your personal account to:
Add bookmarks, notes, & highlights
Click
Username: your Gmail account
What is Mrs. Paque reading?
Before the Ever After

by

WINNER OF THE NAACP IMAGE AWARD WINNER OF THE CORETTA SCOTT KING AUTHOR AWARD National Book Award winner Jacqueline Woodson's stirring novel-in-verse explores how a family moves forward when their glory days have passed and the cost of professional sports on Black bodies. For as long as ZJ can remember, his dad has been everyone's hero. As a charming, talented pro football star, he's as beloved to the neighborhood kids he plays with as he is to his millions of adoring sports fans. But lately life at ZJ's house is anything but charming. His dad is having trouble remembering things and seems to be angry all the time. ZJ's mom explains it's because of all the head injuries his dad sustained during his career. ZJ can understand that--but it doesn't make the sting any less real when his own father forgets his name. As ZJ contemplates his new reality, he has to figure out how to hold on tight to family traditions and recollections of the glory days, all the while wondering what their past amounts to if his father can't remember it. And most importantly, can those happy feelings ever be reclaimed when they are all so busy aching for the past?

ISBN: 9780399545436

Publication Date: 2020-09-01
Library Staff
Mrs. Paque, Library Media Specialist
Mrs. Kraemer, Library Paraprofessional
What Should I Read Next?
OverDrive - Audio and eBooks
Click on Sora above, then the green button.
Smartphone or tablet- download the SORA app
Chromebook access- Click the waffle on Google and then scroll down to pg 3 for the Overdrive/Sora app
Login with your Google account
Step-by Step: Smartphone, Chromebook and Kindle