Skip to Main Content
It looks like you're using Internet Explorer 11 or older. This website works best with modern browsers such as the latest versions of Chrome, Firefox, Safari, and Edge. If you continue with this browser, you may see unexpected results.
Pauline Haass Public Library Fall 2021 Programs
Renew Your Library Books
Click on the Library Catalog link.
Click on Templeton Middle School.
Log in with your computer user name and password.
Click on the My Info tab.
Click the Renew button next to your book.
*Students can renew books two times online.
Junior Library Guild Digital Service- ebooks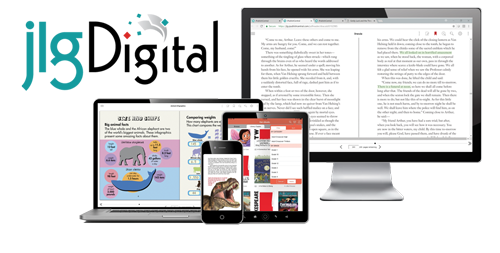 After clicking the link above,
Sign in to your personal account to:
Add bookmarks, notes, & highlights
Click
Username: (your school username)
Password: library1
What is Mrs. Paque reading?
Elatsoe

by

A National Indie Bestseller TIME's Best 100 Fantasy Books of All Time An NPR Best Book of 2020 A Booklist's Top 10 First Novel for Youth A BookPage Best Book of 2020 A CPL "Best of the Best" Book A Publishers Weekly Best Book of 2020 A Buzzfeed Best YA SFF Book of 2020 A Shelf Awareness Best Book of 2020 An AICL Best YA Book of 2020 A Kirkus Best YA Book of 2020 A Tor Best Book of 2020 PRAISE "Groundbreaking." --TIME "Deeply enjoyable from start to finish." --NPR "Utterly magical." --SyFyWire "Atmospheric and lyrical...a gorgeous work of art." --BuzzFeed "One of the best YA debuts of 2020. Read it." --Marieke Nijkamp FIVE STARRED REVIEWS ★ "A fresh voice and perspective." --Booklist, starred review ★ "A unique and powerful Native American voice." --BookPage, starred review ★ "A brilliant, engaging debut." --Kirkus Reviews, starred review ★ "A fast-paced murder mystery." --Publishers Weekly, starred review ★ "A Lipan Apache Sookie Stackhouse for the teen set." --Shelf-Awareness, starred review A Texas teen comes face-to-face with a cousin's ghost and vows to unmask the murderer. Elatsoe--Ellie for short--lives in an alternate contemporary America shaped by the ancestral magics and knowledge of its Indigenous and immigrant groups. She can raise the spirits of dead animals--most importantly, her ghost dog Kirby. When her beloved cousin dies, all signs point to a car crash, but his ghost tells her otherwise: He was murdered. Who killed him and how did he die? With the help of her family, her best friend Jay, and the memory great, great, great, great, great, great grandmother, Elatsoe, must track down the killer and unravel the mystery of this creepy town and its dark past. But will the nefarious townsfolk and a mysterious Doctor stop her before she gets started? A breathtaking debut novel featuring an asexual, Apache teen protagonist, Elatsoe combines mystery, horror, noir, ancestral knowledge, haunting illustrations, fantasy elements, and is one of the most-talked about debuts of the year.

ISBN: 9781646140053

Publication Date: 2020-08-25
Library Staff
Mrs. Paque, Library Media Specialist
Mrs. Kraemer, Library Paraprofessional
What Should I Read Next?
OverDrive - Audio and eBooks
Click on Sora above, then the green button.
Smartphone or tablet- download the SORA app
Chromebook access- Click the waffle on Google and then scroll down to pg 3 for the Overdrive/Sora app
Login with your Google account
Step-by Step: Smartphone, Chromebook and Kindle